2019-2020 WRSD School Year Calendar
January 11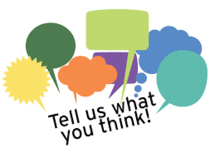 The development of a school year calendar in no easy task. WRSD shares communities and bussing with both STAR Catholic School Division and Red Deer Catholic School Division and our borders touch seven other school divisions. The interests and needs of students, teachers, parents and the community are all taken into consideration when balancing calendar decisions between educational and family needs, preferences and values.
The draft calendar is available here, noting the tabs on the bottom for the North and South calendars.
It was also developed with consideration of the feedback from previous calendars and the survey that was put out to the public in January of 2016.
To provide feedback, please use the form available here. Feedback will be accepted up to Feb. 8, 2019.