Wild Rose School Division Thankful for CIF
October 30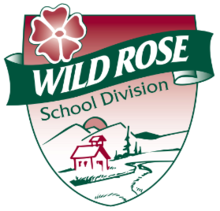 Wild Rose School Division was very pleased this past spring when Alberta Education announced a second consecutive year for the Classroom Improvement Fund, commonly referred to as CIF.
"Our classrooms are experiencing an increase in students with complex educational, social and emotional needs," said WRSD teacher and president of the Alberta Teachers Association Timberline local, Brenton Baum. "Teachers are pleased to see this money going directly into our classrooms."  
In 2017-18, WRSD received $636,000 which was used to hire additional staff, literacy supplies and classroom technology tools. In 2018-19, WRSD received $636,000 once again, with almost all of it being used to hire additional teachers and educational assistants.
"Our schools are given the opportunity to decide how they would like to spend their share of our CIF allocation," said WRSD superintendent of schools Brad Volkman. "We are seeing a large portion of this money going towards the hiring of additional Educational Assistants, for the purpose of providing additional classroom supports that are so badly needed."
An additional 2.28 full time equivalent teachers have been hired for 2018-19 along with an additional 11.08 full time equivalent educational assistants.
"While we are grateful for the CIF program, we trust the government understands how important it is for this program to become a reliable source of funding in order for rural school divisions like ours to meet the government's expectations regarding class size and inclusion," added WRSD Board Chair, Russ Hickman.
The Classroom Improvement Fund (CIF) was originally offered by the Alberta government as a one-time grant for the 2017-18 school year. It has been renewed for the 2018-19 year, providing $77 million into classrooms across the province.