WRSD Responds to 2019-20 Provincial Funding Announcement
November 29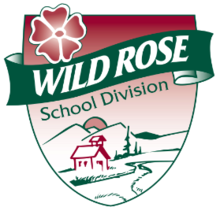 In June 2019, the Wild Rose School Division Board of Trustees made a conservative budget plan for the 2019-20 school year that anticipated a decrease in funding from the government. The main reasons we projected a decrease in funding for the 2019-20 school year compared to the 2018-19 school year were based on a projected decline in our student enrollment and messages of uncertain funding from the government.
The funding we ended up receiving from the government this fall for the 2019-20 school year included the removal of three government grants that all school divisions previously received and the addition of a new one-time transition grant. Unfortunately, this new one-time grant did not cover the loss of the three grants that were removed. In addition, school divisions in Alberta were just recently informed of an unexpected and very large increase in insurance costs of more than 200%. The net result of all these changes for WRSD is a reduction of $1.25 million for the 2019-20 school year compared to what we had anticipated and budgeted for last spring.
Because the Board had been prudent in predicting some shortfall last spring, we had set aside some reserves for 2019-20. As such, while the Board is currently making plans for some reduced spending during the 2019-20 school year, we will not be reducing school based staff or increasing student fees during the 2019-20 school year. This will require the Board to use some of their reserves during the 2019-20 school year.
In terms of the 2020-21 school year, the government is in the process of creating a new funding allocation model for all Alberta school divisions. Depending on the results of this new allocation model, WRSD may need to consider increasing student fees and reducing both school based and division office staff for the 2020-21 school year. However, we will need to wait and see what this new allocation model looks like before making any decisions. We are hoping to hear details from government sometime this spring.
Regardless of what happens, Wild Rose School Division is committed to providing powerful learning environments in safe and caring schools that ensure the best quality educational opportunities for your children.
Russ Hickman, Board Chair