Alberta Government Cancels Classes for Remainder of 2019-20 School Year
May 1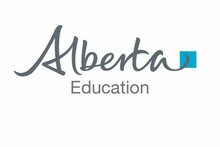 Further to the announcement made yesterday by Premier Kenney during the release of Alberta's Relaunch Strategy, the province has made the decision to not have students return to in-school classes for the remainder of the academic year. 
Although difficult to hear, this announcement provides a level of certainty from now until June 30, 2020 for our students, staff and families. During this time, the dedicated teachers and support staff of Wild Rose School Division will continue to focus on the momentum we have built with at-home learning for our students. Our staff continues to improve upon the fabulous job of working with students and their families that they have already been doing. We are very proud of our students who continue to learn and engage with school staff the best they can under the current circumstances.
With this announcement, Alberta Education's new focus has turned to the development of a school re-entry plan for the 2020-21 school year.  Discussions have already begun with school divisions and education partners in the development of a re-entry plan that is expected to be announced sometime in mid May, with an opportunity for public feedback. Ultimately any plan to return students and staff to regular classes this coming fall will be subject to approval from the Chief Medical Officer of Health. 
We want to thank all of our students, staff and families for your cooperation and ongoing efforts during this challenging time. As always, Wild Rose School Division will continue to make learning and wellbeing our top priorities, both in our at-home instruction for the remainder of the 2019-20 school year and the eventual re-entry of students and staff for the 2020-21 school year. We miss our students and look forward to eventually being together again in our schools!