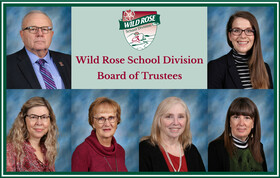 Joint Use Planning Agreements (JUPA)
The Board approved the JUPA with the Summer Village of Burnstick Lake.  JUPA's are a legislated requirement and even though the completion date has been extended,it is expected that additional JUPAS with our municipal partners will be finalized in upcoming months.
Edwin Parr Nominee
Alena Liddell met with the board virtually to discuss her nomination for the Zone 4 Edwin Parr Award.  This award is handed out on a yearly basis to first-year teachers who show exemplary dedication and commitment to the education of their students.  After meeting with Alena, and hearing about her time teaching at Drayton Christian School, it is easy to see why she was chosen as WRSD's nominee.
Long Service / Retirement Dinner - Change of Date
Every year the board recognizes its long service award winners and their retirees.  This year the celebration will be held at The Max in Drayton Valley on Tuesday, June 13, 2023.
May 23, 2023 Board Meeting
The board will meet in Drayton Valley for their regularly scheduled board meeting in May instead of Rocky Mountain House.
Corridor Busing Concerns
The board heard from parents regarding their concerns about busing in the corridor including, ride times, route efficiencies, bus transfers, mechanical safety, lack of drivers and  communications.  The board has requested more clarification and information from administration and will be reviewing these concerns at their next G&P meeting. 
WRSD Indigenous Education Conference, Capital Projects, New Curriculum