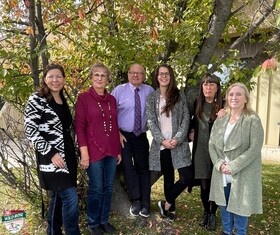 Transportation Accountability Report 
The Director of Transportation presented the highlights from her 2022-2023 Transportation Accountability Report.  Accomplishments included no accidents last year, a successful First Rider program was implemented and recognition was given to the bus drivers in the north who assisted in evacuations during the Drayton Valley fire.
Rocky Mountain House Value Management
The Board approved funding a value management for the Rocky Mountain House area to help guide Wild Rose School Division in their capital planning.   Value managements collect information regarding the current schools, grade configurations, community populations and trends and will provide possible solutions that best meet the school community needs.
Enrolment
Associate Superintendent, Roger Hall reviewed the mid-month enrolments for the school division, and although they are slightly less than our projected and budgeted numbers, the actual count is not until the end of September.
WRSD Divisional Professional Learning Day, Health and Safety Meeting, Capital Projects, New Curriculum, R.I.S.E. Program, Student Information System.