Edwin Parr Award Nominee
March 20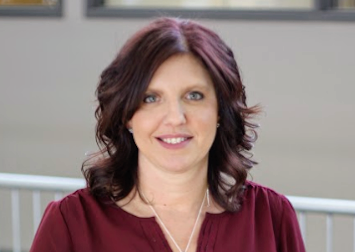 WRSD is excited to announce Aleta Mason as the representative for the Zone 4 Edwin Parr Award which is handed out on a yearly basis to first-year teachers who show exemplary dedication and commitment to the education of their students.. Ms. Mason is currently teaching grade one at Lochearn Elementary in Rocky Mountain House.
Ms. Mason graduated from the University of Alberta through the Red Deer College Middle Years Program with a Bachelor of Education in 2017. "Being nominated for the Edwin Parr award is an incredible honour!" Ms. Mason said.  "Being involved with children has always been an important part of life. Becoming a teacher was a childhood dream that has finally became a reality.   I am passionate about speaking into the lives of my students and building relationships with them. It's a privilege to have the opportunity to make a positive impact, because I believe that if they believe in themselves, they can accomplish great and wonderful things."
Dave Elwood, Director of Human Resources says  "Choosing Aleta for this nomination was easy, not only does she excel at all of the Teacher Quality Standards, she brings enthusiasm and passion to every lesson in her classroom.  Ms. Mason works hard at building her relationships with all students, she is as excited to see them, as they are to see her. She is an all around a great educator, a dedicated team player and a very nice person."
A recognition event will be held for all nominees from each division, and a zone winner is selected from those nominees. Zone 4 is made up of eight school divisions: Battle River, Chinook's Edge, Red Deer Catholic Regional, Red Deer Public, Wetaskiwin Regional, Wild Rose and Wolf Creek School Division. Nominees will be celebrated at a banquet in Innisfail on May 28, where the Zone 4 winner will be announced.
The award is named after Edwin Parr, who served as the Board Chair of the Athabasca school division, and as the president of the Alberta School Trustees' Association (now the Alberta School Board Association) from 1956 until 1962. When he passed away in 1963, the association established an annual honour in his name the following year.
Click here for the Print Version of this news release.