New Secretary Treasurer
May 9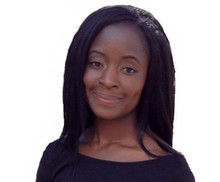 Wild Rose School Division is pleased to announce its new Secretary Treasurer, Mrs. Ama Urbinsky. Ama has a Bachelor of Commerce Degree with a major in finance from the University of Alberta as well as a Master's of Business Administration from Queen's University. Over the past 14 years, she has been working in the area of finance for various businesses and organizations, both in the private and public sectors.
Russ Hickman, Board Chair of Wild Rose School Division, stated, "The trustees were very impressed with Ama's interview. She demonstrated great passion for public education and strong communication skills. And it's a bonus that she makes her home in Condor, Alberta!"
Ama has been working for the Government of Alberta since 2008, the past 4 years of which she has been a manager for Alberta Treasury Board and Finance within the Budget Development and Reporting Division. In this role she gained knowledge and skills regarding government procedures and was responsible for coordinating with Alberta Education to manage, allocate and track an expense budget of more than $8 billion and capital budget of nearly $1 billion to ensure fiscal management and compliance with accounting standards.
Brad Volkman, Wild Rose School Division Superintendent of Schools, stated, "We are very excited to have Ama join the WRSD senior leadership team. Her strong educational background and experiences in finance will be a great benefit to our division."
Ama comments, "I'm very excited about joining Wild Rose School Division. It is clear to me that the Division has a strong focus on learning and the importance of success for students and staff. I'm looking forward to being part of an organization that recognizes the importance of continuous improvement, professionalism and has a commitment to public education as these values are aligned with my personal beliefs. I'm eager to bring my financial, operating and strategic experience from my previous roles to help the division continue to achieve its full potential. This is an excellent opportunity and I am honoured to have been selected for the position of Secretary Treasurer with this division."

Ama will assume her new role as Secretary Treasurer for Wild Rose School Division on June 4, 2018.