School Bus Drivers
April 12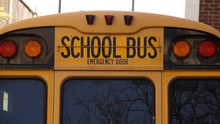 Wild Rose School Division is currently accepting applications for school bus drivers for Rocky, Caroline, Leslieville/Condor areas.  Successful applicants will be required to provide the following:
Valid Alberta Driver's License
Driver's Abstract
Criminal Record Check
Child Welfare Check
Preference will be given to applicants holding a Class 2 license.
We provide free training for qualified applicants.  You get weekends, evenings, school holidays and statutory holidays off.
Only successful applicants will be contacted.  If interested, please call our Transportation Department at (403) 845-4255 or 1-866-445-4255.