Board Highlights - March 20, 2018
March 23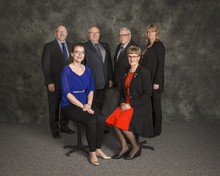 2019-2022 Capital Plan
 The Board reviewed and approved the 2019-2022 Capital Plan with the number one priority being the corridor area plan, which consists of the demolition of David Thompson High School, remediation of the sewage lagoon, the modernization of Leslieville Elementary School to a high school and the modular additions to Condor Elementary.  They also approved the investigation into the connecting link for the modular additions.
 Edwin Parr Award Nomination
 The Board of Trustees met nominee Aleta Mason, the Wild Rose School Division representative for the Edwin Parr award.
 Evergreen School Update
 Trustees reviewed building plans for the new school being built, as well as a map showing the new location on the old site.
 International Field Trips
 Trustees agreed that there was value in supporting international field trips, but requested more information from all stakeholders, including CAAMSE, ATA and parent councils.
 Board Meeting Start Times
 The Board approved a motion to change the start time of all regular board meetings to 9:30 am instead of 9:00 am.
First Nations, Metis & Inuit Collaboration
Corridor Schools Value Management
Evergreen Elementary School Replacement School Update
2018-2019 Staffing Allocations
Secretary Treasurer search
WRAP Around Support Teams
French Immersion - Drayton Valley
Print Version - Board Highlights - March 20, 2018