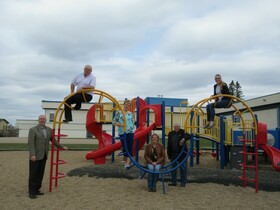 WRSD 2021-2024 Education Plan
Superintendent, Brad Volkman presented the Education Plan and highlighted the key considerations.  This document will be referred to monthly in the next school year to ensure the division stays on track with its goals.
2021-2022 Spring Budget
Preparation of the 2021-22 Spring Budget was based on the Alberta Education Funding Model that was introduced for the 2020-21 school year. Under the new funding model, per-student funding is allocated based on a weighted moving average (WMA) system. For the 2021-22 school year, Alberta Education provided all school boards with the same operational funds received in the current (2020-21) school year. This was good news for our division as we would have received less funding since we had fewer students enrolled in 2020-21 than projected and we are projecting a further decline in 2021-22. 
The Board approved the 2021-2022 Spring Budget. We are projecting a deficit budget of approximately $2 million. The division will use reserves to cover the deficit, however, this is not sustainable. Reserves are typically used to fund one-time expenses rather than staffing and ongoing programs. 
The budget for Student Services and the Family Wellness Worker program has increased from 2020-21 levels to provide additional support for staff, students and families during these unprecedented times. 
The budget also includes a contingency of approximately $500,000 for covid-related expenses. 
The complete budget package will be posted to the website by the end of May. 
Solar Panels
The Board approved spending reserve money (approximately $1.4 million) to add solar panels to the new David Thompson High School, Charlotte Small Elementary School and Drayton Valley Replacement School.
Board Presentations
The Director of Transportation joined the meeting to discuss the recent Student Transportation Task Force Report and how it will affect Wild Rose School Division.  The Board also met with the teachers from our At Home Learning Program who shared their successes and challenges from this year.
Joint Meetings, Pandemic Challenges, Health and Safety Liaison Meeting, Drayton Valley Community Engagement Meeting, Corridor Schools.