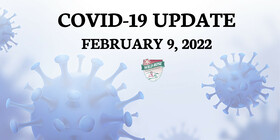 On February 8, 2022 the Government of Alberta announced their plan to phase out public health measures related to COVID-19. You can find further details at Alberta takes steps to safely return to normal and Staying safe and healthy this school year. Below is a summary of how this announcement will impact our school communities:
Step One:
Restrictions Exemption Program (REP)

The government ended their REP effective February 9. As such, effective immediately WRSD AP 166 Appendix A: COVID-19 Vaccination Status Or Testing is no longer in effect.



Masking

As of February 14 all K-12 students are no longer required to wear masks in schools or on buses.
Although masks are no longer required, students are welcome and encouraged to do so if they want.
Staff and all other adults (including visitors) are still required to wear masks in schools and on buses.



Extracurricular Activities

Capacity limits for school sports and performance activities have been removed, with no physical distancing required. 
Masks are still required at all extracurricular events for spectators that are 13 years of age or older.



Daily Checklist

All students, staff and visitors must continue to make use of the daily checklist before coming to school and must isolate themselves when sick. 
Further details can be found in the updated daily checklist.
While the removal of these restrictions is encouraging news for many of our students, staff and parents, it has likely brought some concern and discomfort for students, staff and families who have exceptional health needs or concerns. As such, we all need to be considerate of one another and be sure to follow the preventive measures that are still in place in all schools during Step One:
Masks continue to be optional and encouraged or those who want to wear them.
Hand hygiene and good respiratory etiquette are encouraged.
Enhanced cleaning and disinfection of high touch surfaces will still take place.
Students and staff who develop symptoms while at school will still be required to wait in a separate area at school until they can go home.
Cohorting at K-6 is still required
Step Two (effective March 1 based on hospitalization rated continuing to trend downwards):
All remaining provincial school requirements will be removed, including cohorting requirements.
Provincial mask mandate will be removed for everyone.
While being watchful and cautious, we are also thankful to be starting this transition out of this pandemic and a return to some sense of normalcy. Thank you to everyone who has supported our schools during these past two years of COVID that have been so difficult for our students, staff, families and communities.  As always, our top priority is to continue providing powerful learning environments for our students and staff in safe and welcoming schools.