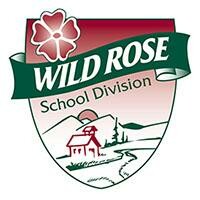 Wild Rose School Division Budget 2022-23
The Wild Rose Board of Trustees approved the budget for the 2022-23 school year, following a presentation from the Associate Superintendent, Business and Finance, Ama Urbinsky and deliberation by the Board on Tuesday, May 24. The budget includes an operating deficit of $1.4 million to be covered by the division's operating reserves.Total revenue is projected at $59.2 million with expenses of $60.6 million.
Similar to the 2021-22 school year, Alberta Education will hold school boards harmless for another school year. This means that Wild Rose School Division will receive the same funding as in the 2020-21 school year, even though we have lost over 300 students since 2019-20. As a rural school board, with declining enrollment this decision is invaluable to our students, staff and parents/guardians.
In 2022-23, the division is projecting staffing of 240 full time equivalent (FTE) teachers (including four held in contingency) and 82 full time equivalent (FTE) educational assistants (including two held in contingency). This is a decrease of 14 FTE teachers and 13 FTE Educational Assistants compared to the 2021-22 school year. However, based on projected student enrollment, it will still allow the Board to maintain reasonable class sizes and additional supports for students where needed.
Additional expenses specific to this year's budget include: the Board's investment (for a second year) in the Family Wellness Worker Assistant program to provide mental health supports for schools and support for negotiated staff cost increases. The Board will also focus on helping division staff move forward in their commitment and understanding of the Truth and Reconciliation Calls to Action. A dedicated team will be in place to support First Nations, Métis and Inuit students experience success, enhance communications between the school and the First Nations, Métis and Inuit community and provide a vital social and cultural link between the school and the community. This will be funded through the First Nations, Métis and Inuit Education grant received by Alberta Education.
The budget will be submitted to Alberta Education and posted to the division website by May 31st. 
For more information, please see the Annual Budget Report. 
The Board is planning to  hold an Umbrella School Council Meeting to discuss the 2022-23 budget with school council representatives. The meeting will be held virtually on May 31 at 7:30 p.m. using the following link: meet.google.com/bww-fhmh-wns.