View All Division News
Powerhouse Campus to be the new home for H.W. Pickup Middle School and Drayton Christian School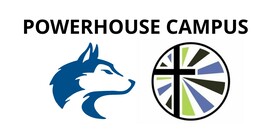 On June 15, 2021 the WRSD Board of Trustees made a decision to name the new Drayton Valley replacement middle school H.W. Pickup Middle School. 
A Naming Committee composed of administration, staff and parent representatives made this recommendation to the Board after reviewing the results of a public survey that clearly supported the community's desire to maintain the middle school's current name. The H.W. Pickup name has been used for many years, is easily identifiable and has great significance for the students, staff, parents and community.
This new campus will be home to both Drayton Christian School, currently located in the old Eldorado/DCS school building (the DCS Society decided to retain their current school name) and H.W. Pickup Middle School. Based on the survey results and the recommendation of the Naming Committee, the Board made the decision to name this new campus Powerhouse Campus. Reasons for selecting this name include:
Powerhouse was the original name of Drayton Valley.
Powerhouse is defined as something of great energy, strength, or power and is a positive reflection of the industry and people of Drayton Valley.
Powerhouse will be a great name for any joint teams or clubs made up of students from both H.W. Pickup Middle School and Drayton Christian School.
Powerhouse aligns nicely with the mission of WRSD to create powerful learning environments that inspire individual growth in learning and support the wellbeing of all students and staff.
Construction on Powerhouse Campus is scheduled to begin in a few months and is projected to be completed sometime during the 2023-24 school year. Both the existing H.W. Pickup and Eldorado/DCS school buildings will be demolished once construction of the new campus is complete.
This will be the fourth new school building in WRSD starting with the opening of the new Evergreen Elementary School in Drayton Valley on September 1, 2020. The two other new schools scheduled to be completed during the 2023-24 school year are Charlotte Small Elementary School in Condor and David Thompson High School in Leslieville. These projects are an important part of the Board's plans to ensure our students and staff have safe school facilities that support 21st century learning.