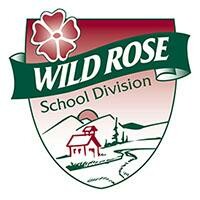 Wild Rose School Division Board of Trustees is pleased to announce the reappointment of Brad Volkman as Superintendent of Schools effective August 1, 2020.
Several innovative approaches have taken hold in Wild Rose School Division under Brad's leadership over the past five years. He has launched and guided the division's Instructional Leadership model, which involves supportive coaching discussions between members of the senior leadership team and school leaders each month. He has built trust and strong relationships across the division through regular classroom visits as well as the creation of an Admin Council and a Teacher Leadership Council.  He helped guide the development of a successful capital plan for the division resulting in government approval and funding for the construction of three new schools. Finally, Brad's yearly evaluations have consistently pointed to a well established value system based on integrity and transparency. This is the foundation upon which he approaches his work and interacts with others each day.
Brad comments "I have enjoyed very much working with a supportive and passionate Board as well as a very gifted and committed senior leadership team. I know that any successes attributed to me over the past five years are really a tribute to the creative, hard working leaders and employees across the division. I look forward to another five years being a part of this excellent team."
Russ Hickman, Board Chair of Wild Rose School Division, stated "The Board of Trustees of WRSD made reappointing our Superintendent, Brad Volkman, a key outcome of 2019/2020.  Mr. Volkman's tenure with WRSD has been marked by growth in our measures and in the division's ability to create Powerful Learning Environments. His outstanding abilities, leadership, and manner have earned him the trust of employees and trustees alike. It is with great pleasure that we welcome Mr. Volkman to another 5 years leading Wild Rose School Division as Superintendent." 
Please join us in congratulating Brad on his reappointment.