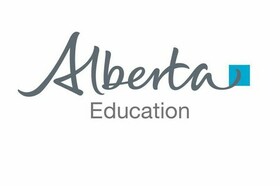 Earlier today, Minister of Education Adriana LaGrange, gave a public address regarding the government's update on student learning and school re-entry engagement.
Although no final decisions have been made regarding how the 2020-21 school year will begin, the Minister outlined three possible scenarios:
Normal school operations are able to resume.
Schools are partially reopened, with some level of restrictions.
Teacher-directed at-home learning continues.
Once the government has considered the advantages and disadvantages of each scenario along with feedback from health professionals and various stakeholders, they will provide us with a concrete plan. Regardless of which scenario is ultimately chosen, any re-entry plan must prioritize the safety and well-being of students and staff.
The Minister also announced that a provincial education helpline is now available to parents through which Alberta Education staff will address their questions. The intent is to provide advice to families, particularly to parents of children with disabilities, who have questions about their child's program now that the traditional delivery process has changed. Parents can reach the helpline by calling 780-422-6548 (toll-free by dialing 310-0000, followed by the 10-digit phone number) or by emailing studentsupport@gov.ab.ca. Please also be sure to talk to your child's teacher as they are in the best position to provide information and advice regarding at-home education and your child's progress.
In order for Wild Rose School Division to be better prepared for the start of the 2020-21 school year, we are inviting WRSD stakeholders to send us an email at ContactUs@wrsd.ca letting us know your thoughts on re-entry.
In the meantime, our dedicated school staff will continue working with our students and families to finish the 2019-20 school year as best we can, helping students achieve the essential outcomes that will allow them to be successful in the next grade or course sequence. Thanks again for your cooperation and ongoing efforts during this challenging time. We miss our students and staff, and eagerly look forward to being all together again in the 2020-21 school year.
Comments
Our kids need to be in school. They are very low risk.
If you talk to kids, parents and teachers the biggest risk to them is not the virus. It's mental health of everyone involved. Being stuck at home and not having the school atmosphere is doing too much damage to them
Depending on how the virus is doing.
I think a good start would be half the students in each class go Monday Wednesday every other Friday and tje second group go Tuesday Thursday and every first Friday.
That was in class they can keep the social distancing.
If things are successful with that then maybe move it back to full time.
People say kids don't contract the virus as much as adults do, but they can be carriers of it, and depending on how the parents in the household live you never do know what's possible.
Children do need to get back to some routine for their own mental well being, but I would rather see things move slow then all of a sudden having to take 5 steps back.
The kids need to go back to school ... not just for the learning side of things but the interaction with other children there own ages ... Please reopen schools for the sake of our children ...
The children need school to come back .. They deserve a proper education as well as to interact with children their own ages ... This has been so hard on them and we need some normalcy they need some normalcy .. They are low risk as is ..
School should re-open because I know myself and others will drop out because at home learning is not an option for us... we have the tools nessecary except for environment... many teens are not expected to do much more within the household or find odd jobs to help pay bills which leaves little to know time to themselves or schoolwork.
Our children need to go back to school. How would a staggered entry work for the rural kids? Are we going to be running the buses all over the country picking up every other kid for the allocated school days? This may work for the city's but think of the rural as well.
Our children need interaction with their friends. Are the teachers going to stand behind a plexiglass area so they don't have any contact with children? I believe that we need to be sensible and we need to have the kids go back in September. Their education has suffered enough at this point. The kids that haven't even opened any assignments since March are laughing because this was "optional". LET OUR KIDS GO BACK!!
My child needs to go back to school. As a parent I do what I can to educate my child at home, however it is just not the same. They need to be able to socialize. I am extremely concerned for my child and his education if the school doesn't open up again soon.
Is there a consideration of starting the 2020-21 year in August?
Minister LaGrange indicated that several different strategies will be considered, including the possibility of an earlier start to the 2020-21 school year. However, this will be a government decision that will apply to all Alberta school divisions. We will need to wait and see what the government decides.
I have taken CERB from my job in order to help my kids. Some teachers are doing great online teaching and others are trying,but could use some more resources to help our kids. Eg. More video teaching, get to actually see your teacher live. Our kids need to have that contact and even more so in person. School needs to resume and I need to return to my job. Hopefully the Province will be more open and able to resume school as well.
unless something changes drastically with the pandemic, we won't be sending our kids back to school, even if it does open. We'll be exploring home schooling options if need be.
I would rather see schools re open slow and smart than go backwards. My kids really enjoy school from home. I do believe kids need the social aspect of their schools, but they also need to be safe. Kids may not get the virus as easy but it is a greater risk to family and friends if we just throw everyone back into the same routine and the same class sizes. They should consider split days for smaller classroom sizes and other precautions for hygiene and cleaning of the classrooms.
Of course school should be re-opened in September. There are currently no cases of covid-19 in our district and frankly the kids are getting a bit stir crazy because they're basically locked down at home. Not good for socializing or mental health. Re-open in Sept. and everyone stop with the scare tactics please.