School Re-Entry Update
May 6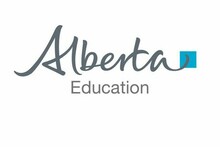 Earlier today, Minister of Education Adriana LaGrange, gave a public address regarding the government's update on student learning and school re-entry engagement.
Although no final decisions have been made regarding how the 2020-21 school year will begin, the Minister outlined three possible scenarios:
Normal school operations are able to resume.
Schools are partially reopened, with some level of restrictions.
Teacher-directed at-home learning continues.
Once the government has considered the advantages and disadvantages of each scenario along with feedback from health professionals and various stakeholders, they will provide us with a concrete plan. Regardless of which scenario is ultimately chosen, any re-entry plan must prioritize the safety and well-being of students and staff.
The Minister also announced that a provincial education helpline is now available to parents through which Alberta Education staff will address their questions. The intent is to provide advice to families, particularly to parents of children with disabilities, who have questions about their child's program now that the traditional delivery process has changed. Parents can reach the helpline by calling 780-422-6548 (toll-free by dialing 310-0000, followed by the 10-digit phone number) or by emailing studentsupport@gov.ab.ca. Please also be sure to talk to your child's teacher as they are in the best position to provide information and advice regarding at-home education and your child's progress.
In order for Wild Rose School Division to be better prepared for the start of the 2020-21 school year, we are inviting WRSD stakeholders to send us an email at ContactUs@wrsd.ca letting us know your thoughts on re-entry.
In the meantime, our dedicated school staff will continue working with our students and families to finish the 2019-20 school year as best we can, helping students achieve the essential outcomes that will allow them to be successful in the next grade or course sequence. Thanks again for your cooperation and ongoing efforts during this challenging time. We miss our students and staff, and eagerly look forward to being all together again in the 2020-21 school year.