Wild Rose Award of Merit
March 6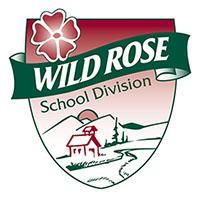 WRSD Award Of Merit Nomination Criteria
Each school year the WRSD recognizes the effort and dedication of students and employees, past and present, who have achieved well and beyond and who have become an inspiration to many. The following guidelines outline what is required to nominate an individual for this award.
All nominations must be accompanied by three letters of recommendation together with material identifying the accomplishments or record of service.  The closing date for nominations is April 26 of the current year.

Eligibility - Candidates for this award must meet the following criteria:
Are to be solicited from the public and reviewed by the Board of Trustees for final selection
Are attending or did attend school in WRSD
Are employed or were employed by WRSD (or its predecessors) have excelled in academics, athletics, the arts, volunteerism, and/or public service at a national or international level
Entry Categories

Academic Award
For outstanding academic achievement at a national or international level beyond a Bachelor's degree
Arts
For outstanding achievement in one or more of the arts where considerable discipline, skill, and training was required to attain recognition, or where qualified Board adjudicators or judges have made public their opinion or decision on achievement. "Arts", for the purpose of this award, shall include, but not be limited to: literary arts, visual arts, performing arts, film, video, and traditional arts.
Have gained documented national or international acceptance or recognition for outstanding achievement


Citation Award
To honour an individual or group who has given or continues to give long and significant outstanding service as a volunteer to athletics, the arts, multiculturalism, social services, health care, or community service and who has been recognized at the national or international level.


Performance Award
To honour athletes who have placed first at a National Championship or who have placed in the top three at an International event. Nominees must be registered with a Canadian sport governing body either directly or through a provincial affiliated member and sanctioned by such.