Wild Rose School Division Urges Government to Address Chronic Underfunding in Schools
March 21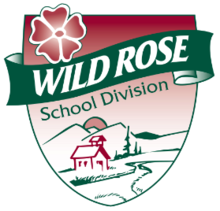 Wild Rose School Division believes investing in education means investing in Alberta's economy and future.
March 19, 2019, Rocky Mountain House, AB — Locally-elected school boards in Alberta are made up of individuals who care deeply for the future of our next generation. Because of this, Wild Rose School Division is imploring government to address the chronic underfunding of our schools. Albertans want a strong and diversified economy. There is no better way to guarantee our future than by investing in education. Wild Rose School Division believes every student deserves the best opportunities to learn, no matter how complex their needs, no matter what part of the province they're from. Even in times of fiscal restraint, education is not the place to cut—it's the place to invest, because our students deserve to have the resources needed to equip them for a diversified economy.
"The current funding model that is based heavily on student enrollment does not make sense in rural school divisions that are experiencing declining enrollments. It should be replaced with a 'needs-based' funding model that provides greater equity in education across the province." - Russ Hickman, Board Chair, Wild Rose School Division
Below are examples of how the current funding model negatively impacts rural school divisions with declining enrollments:
Plant Operations & Maintenance: The size of our school buildings has remained the same while our Plant Operations and Maintenance funding from government has decreased due to declining enrollments. Furthermore, our expenses to operate and maintain our school buildings have been increasing year over year due to inflation and taxes. In 2017-18 this resulted in a $400,000 deficit in the Wild Rose School Division Plant Operations and Maintenance budget. This is a common problem across Alberta in that 74% of Alberta school boards are reporting a Plant Operations and Maintenance deficit.
Transportation:  Although we have fewer students to transport than we did three years ago, our students are still scattered over the same large rural area. Ride times are already extremely long for many of our students. Yet our Transportation funding from government has been reduced due to declining enrollments. In 2017-18 this resulted in a Transportation deficit of $248,000 for Wild Rose School Division.
Inclusion: Wild Rose School Division desperately wants to provide the inclusive
education our students deserve, but with inadequate funding, we are straining to provide timely intervention, assessments and support for our students with complex needs and mental health concerns. In fact, in 2017-18 Wild Rose School Division supplemented the inclusive education grant we received by $2,000,000 in order to offer basic inclusive education services to our students. We are one of 42 school boards (out of 61 in the province) reporting an inclusive education deficit. Alberta's current funding model does not address inflation, nor does it address the ever growing diverse needs of today's complex school and student systems.
Programming: The Alberta Commission on Learning recommends average class sizes in high school grades to be 27 students. This is impossible to achieve in many of our small rural high schools. In fact, in some of our smallest high schools, we may have only a handful of students interested in taking some of the 30 level courses. The current funding model makes it impossible to put a teacher in front of so few students. This has forced our small high schools to become creative by cycling some courses (offering them only every other year), or by offering 2 or 3 different courses in the same class at the same time with one teacher, or by offering courses via self directed online learning modules. Breadth of programming beyond the core curriculum is also a challenge in small rural high schools. Is this equitable programming compared to larger high schools that have greater economies of scale?
Staffing: Staffing is the largest expense for all school divisions. The underlying assumption of the current funding model is that the amount of funding given to a school division is directly proportional to the number of students in the division. This is not an accurate assumption. For example, when our enrollment declines by 100 students, our basic instructional grant is reduced by more than $650,000. However, in Wild Rose School Division, if these 100 students are evenly spread across our 18 schools (spread across 150 kilometers), it is almost impossible to reduce our staffing by that amount of money. Even though several classrooms across the division may have a two or three less students each, in most cases each of these classrooms still require a full time teacher.
Travel Time & Expenses: In the education of students, it is important that our staff have opportunities to grow and learn. Unfortunately, professional development is much more expensive in rural school divisions due to our distance from the larger centers where professional development is typically offered. Our division office staff also spend large amounts of time and expense driving to schools that are spread across hundreds of kilometers in order to provide supports.
What government can do to to resolve these issues:
Wild Rose School Division asks that government complete a comprehensive funding formula review, in partnership with school boards, recognizing the unique challenges of providing high quality education services in rural Alberta.
Wild Rose School Division asks that government provide integrated services from the Ministry of Health, Ministry of Children's Services, Ministry of Community and Social Services and Alberta Health Services.
Wild Rose School Division welcomes discussions with MLAs and other political parties of Alberta on ways to improve funding issues.
For more information about Wild Rose School Division, visit https://www.wrsd.ca/.
Media Inquiries
Russ Hickman, Board Chair: 780-542-7946
Brad Volkman, Superintendent of Schools: 403-845-3376