2016-2017 Student Select Award Winners
August 30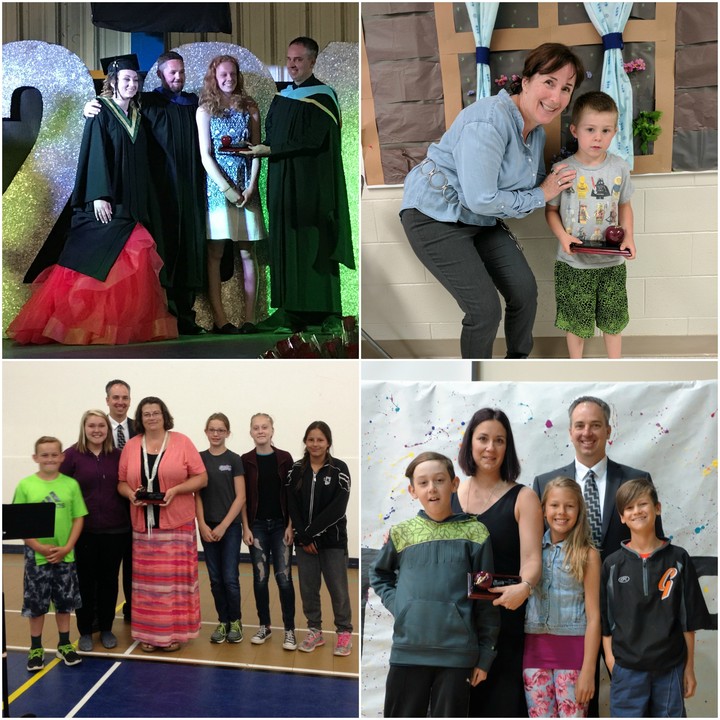 Every day our employees impact the lives of our students and all of our staff know that it is essential they impact our students in a positive direction. The Student Select Award recognizes WRSD Employees who create an environment that allows students to succeed.
"Our students are always a great indicator of our success," stated Superintendent, Brad Volkman. "I know that winning this award is a huge honour for our staff because it shows their hard work is being recognized."
This award gives students the chance to recognize and honour a special staff member who made a difference in their life. WRSD received over 200 nominations for staff members, including custodians, bus drivers, educational assistants, administrative assistants and teachers.
For the 2016-2017 school year this award was given to four outstanding staff members in WRSD:
Division I (K-3) - Laurel Scobie from Evergreen Elementary School
Division II (4-6) Lisa Rosentreter from Aurora Elementary School
Division III (7-9) Jacquelyn Magnus from Rocky Christian School
Division IV (10-12) Joel Entz from West Central High School