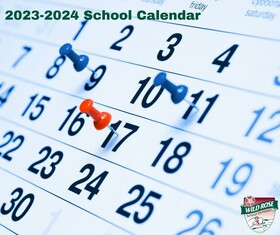 You spoke and we listened. At the Feb. 28 Board meeting, the WRSD Board of Trustees gave final approval to the 2023-24 school calendar. There were some significant changes that affect students and families:
Students will start after the Labour Day long weekend, rather than the two days prior.
For the south calendar, the October non-instructional day has been changed to October 20 from October 27.
There will no longer be a non-instructional day in December.
Spring Break will begin on March 23 instead of March 22.
We appreciate the feedback that was received by parents, staff and students and while we are not able to accommodate all of the suggestions, these changes are a direct result of feedback received. 
WRSD South Parent 2023-2024 Calendar