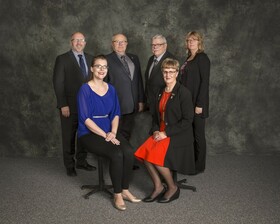 Edwin Parr Award Nomination
The Board of Trustees approved the nomination of Aleta Mason as the Wild Rose School Division representative for the Edwin Parr award.
International Field Trips
Trustees moved to approve three out of country field trips; Frank Maddock High School to Italy and Greece, West Central High School to Cuba and Breton High School to Scotland and Ireland this spring break.
The 2018-2019 school calendar was presented and approved.
Policy Amendments
The Board reviewed changes made to Policy 1 and Policy 20 by the Policy Committee.  Policies will be posted and sent out to all stakeholders for feedback.
Capital Plan
The first draft of the three year capital plan was presented for review by the Board of Trustees.
First Nations, Metis & Inuit Collaboration
David Thompson High School Modernization Update
Evergreen Elementary School Replacement School Update