Board Highlights - May 19, 2020
May 21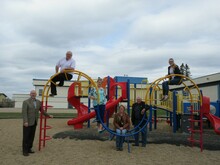 Wild Rose School Division 2020-2021 Budget Approved
The Board of Trustees reviewed and approved the 2020-2021 Spring Budget.  They made amendments to the budget to include additional funds for unexpected Covid 19 related expenses.

2020-2023 Three Year Education Plan
The new format of the Wild Rose School Division Three Year Plan was reviewed and approved.  The final copy, with photographic enhancements will be released soon.  

Drayton Valley Before and After School Care
 After much research and consideration, it has been determined that there is not enough confirmed interest in this program to make it financially viable for WRSD to run at this time.
FMHS Student Receives Prestigious Scholarship, Corridor Schools Capital Project update, Corridor School Enhancements, 2020-2021 School Re-entry Plans.