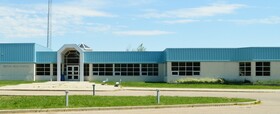 The Wild Rose School Division is hosting a public meeting at Breton High School on October 4, 2023 at 6:00pm. The purpose of this meeting is to provide the school community with an update on the Breton High School modernization project. See March 2, 2023 Announcement.
Specifically we want to discuss the possibility of needing to vacate Breton High School for 18-24 months, starting September 2024,  while construction takes place. We want to discuss different options regarding potential alternative locations for our high school students during this time.
Thank you  for your interest in this exciting project. We look forward to meeting with you on October 4 to answer your questions and receive input from the Breton community.