Drayton Valley: WRSD Wants to Hear from You!
October 25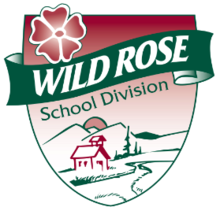 Dear parents, staff & community members of the WRSD Drayton Valley Schools:

This week, we have launched a tool called ThoughtExchange to begin an online learning process. By providing your opinions to the question on this survey, you are helping us make important decisions regarding the new Evergreen replacement school.
To participate in the conversation, please access the link below where you will be prompted to share your thoughts. Once you have shared your thoughts you will be able to assign stars to other people's thoughts as well. If you strongly agree with a particular thought that was shared by someone, you can assign as many as 5 stars.  You can assign stars to as many thoughts as you like or click on the Discover arrow at the bottom right of the screen to move forward.  
This survey will remain open from October 25 to November 8, 2018. It will also be part of our November 1 public meeting at Frank Maddock High School starting at 7:00 p.m. Please bring your device to this meeting (cell phone, tablet, etc.) where you will also be able to share thoughts and assign stars to the thoughts of others.

We believe that by understanding your priorities, we will be able to better serve the needs of our students and community. We appreciate your participation! 
Please access this link to participate: https://my.thoughtexchange.com/?lang=en#p461379361