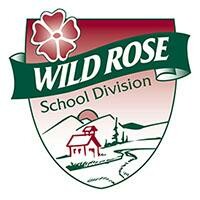 As of June 15, 2022 the Government of Alberta has lifted all remaining public health restrictions related to COVID-19. This means that masking will no longer be mandatory on public transit and isolation for those who have COVID-19 will become a recommendation rather than a legal requirement.
However, student absences at the majority of our schools continue to be higher than what they were pre-COVID and we continue to have a difficult time finding substitute teachers and casual support staff. As such we need to continue stressing the importance of limiting student and staff exposure to illnesses of all kinds.
As we enter the final days of the 2021-22 school year, we are reminding all students, staff and visitors to continue observing common sense health practices when entering our schools. This includes:
Practicing good hand hygiene throughout the day
Using respiratory etiquette (i.e. cover your cough)
Continued support and encouragement for students, staff and visitors who want to wear a mask
And most important…..stay home when feeling sick.  This is probably the most significant thing we can all do to minimize the spread of any illness at school.
The 2021-22 school year has been challenging for everyone.  Thank you for your cooperation over the past year as we continue to do everything we can to keep our students and staff safe and free from illness. We look forward to a great 2022-23 school year.