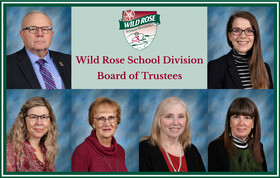 Accountability Reports
The Board heard the highlights from the Early Learning Accountability Report which included many highlights and reinforced the importance of early screening and intervention with parental involvement.
The Director of Student Support Services also shared highlights from the Student Services Accountability Report.  The number of students with complex learning plans is increasing in our division.
First Nations, Métis and Inuit Committee
The policy committee was instructed to draft a terms of reference for a First Nations, Métis and Inuit Committee, as the board recognizes the need and value in the creation of this committee.
ATA Timberline Local 9 Presentation 
President Mike Wheeler presented to the Board, what the work of the local is and who their members are.  The Board appreciated the opportunity to learn more about the local and their various committees, as well as the good working relationships between the local and the board.
HEPA Filters
The Director of Facilities spent some time discussing the various air handling equipment currently in use in WRSD.  There have been some questions regarding the use of additional filters such as HEPA or UV filters to slow the spread of Covid-19 in our school buildings.  Currently we are maximizing all of the systems we have and are following all of the guidelines and recommendations that have been given to us from Alberta Education.
Government Mandated Christmas Break Extension, Capital Project Update, Division Wellness Timelines, Early Learning, Assistive Technology, First Nations, Métis and Inuit, Grade 1-3 Learning Disruption Grant, New Curriculum Implementation Plan.