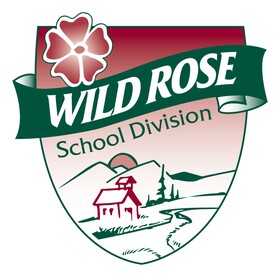 Recently Alberta Education stated that all school divisions have individual autonomy and flexibility as to when they begin in-person classes for the 2020-21 school year. Minister LaGrange stated, "All school boards have been provided the opportunity to delay or stagger school start dates should they decide that is in their local best interest."
After much discussion, WRSD has made the decision to designate the first four days of the school year, from August 31 to September 3, as staggered start days where only a few students attend each day. This gives schools four days to teach and practice the many new protocols being put into place with a limited number of students in the school each day. Schools will contact their families directly to let them know which of the staggered day(s) their children are to attend.
Friday, September 4 will be a day with no students at school. This will be a staff day so that schools can review how the first four staggered days went and can make any needed adjustments prior to September 8 which will be the first day all students are to be at school.
There will be no staggered start for those students that have chosen teacher directed at-home learning. They will be contacted by their assigned teacher sometime during the week of Aug 31 to September 4. Their instruction will begin on September 8. 
We understand the anxiety many of our students and families might be feeling regarding re-entry. Please know that we are closely monitoring and following the expert guidelines being provided to us by Alberta Education and the Chief Medical Officer. For further details regarding how these guidelines will be implemented in Wild Rose School Division, please see the WRSD Re-Entry Guidelines. 
We are confident that as we all work together to implement and follow the guidelines that have been put in place, students and staff will have a safe and successful start to the 2020-21 school year.
Comments
Maybe I'm blind. I don't see what grades or what students start on what day. Before I read grade 6's will start sept 1st... but I want to confirm thanks
Each school in Wild Rose School Division will decide which grades come on which day. If you have not yet heard from your school, please give them a call and they will let you know.
Thank you to everyone who are trying their best to make this transition as easy as possible. We don't see all the work the board and teachers are doing, but you are all doing great. It can not be easy for the schools either.
We haven't heard a single thing about busses yet?
Bus drivers will be contacting parents prior to the first day of classes. In some cases you may not get your call until the weekend.
What is the start and end time for for the students
The start and end time for the staggered days will be the same as a typical school day. Please contact your school for specific times.
Is there any word on the students who will be staying home?!
Students choosing teacher directed at-home learning will be contacted by the teacher assigned to them by September 8. Actual instruction for the at-home students will begin sometime during the week of September 8 - 11.
Why are some wrsd schools requiring students to wear masks in class and other schools not ? My Son's school is requiring grade 4 students wear masks even in their cohorts at the elementary school , but my Daughter in middle school grade 7 is not required to wear a mask in class in her cohort unless they are doing group activities.
The government has mandated that all students in grades 4-12 and all staff wear non-medical masks where they may not be able to maintain the recommended physical distancing requirements. They have also stated that masks are not required while students are seated in the classroom during instruction if appropriate physical distancing can be maintained. The implementation of this mandate will vary from classroom to classroom depending on the size of the room, the number of students in the classroom, they physical arrangement of students desks or tables, etc. All schools and teachers in WRSD will use the staggered start days to help them determine when and where they will be able to allow students to remove their masks in the classroom. Schools will use Friday, September 4 to review their implementation of these new guidelines durnig the staggered days and them make any needed adjustments prior to September 8 when all students will be at school. We ask for your patience and understanding as we implement and adjust to these new guidelines. Please know that each teacher's decision as to when and where students will be able to remove their masks in their classroom will be based on ensuring safety in the classroom, while at the same time understanding the need to provide moments when students can safely remove their masks.
Are the mask protocols going to be lifted while in classrooms since Dr. Hinshaw signed a new health order over the weekend stating students did not need to wear them while facing forward seated in the classroom?
"The requirements for masking within a classroom when students are seated — that requirement is eased as long as desks are placed as far apart as possible, students are seated and not doing active activity, and students are not facing each other. Those requirements have been in our guidance for weeks." Dr. Hinshaw-Global News
The health order signed by Dr. Hinshaw was not new information and was already included in the WRSD re-entry guidelines for our schools. There will be times in the classroom when students and staff can safely remove their masks. There will be other times when they will need to keep their masks on in the classroom. It will depend on factors such as the arrangement of desks and the type of learning activity taking place at the time. We ask for everyone's patience and understanding as we learn to apply these new guidelines in our classrooms.
In the reentry guideline signed on August 29 it states in section 8 that students seated at a desk or table within the classroom where desks are arranged not facing each other kids can go without wearing a mask. It also states again in section 15 students that are seated at a desk arranged in a manner to prevent persons from facing each other or allowin the greates possible distance between seats (Not 2m apart) that students don't have to wear masks.. So my question is why are students still required to wear a mask during their entire 70 minute class? How is this following the guidelines. It clearly states twice that students seated at their desk during instruction time can go without their masks. It says greatest possible distance it does not say desks have to be 2m apart as they know that class sizes do not allow that. So again why are we making these kids wear their masks during insturction time?
According to the Chief Medical Officer of Health Order 33-2020 – Masks in Schools, masks can be removed in classrooms if the following 2 conditions are met:
(1) the students are seated at desks or tables in a manner that prevents students from facing each other, and
(2) the student desks and tables are arranged to provide the greatest possible physical distance between students (this does not mean they have to be 2 metres apart).

Each of our teachers will need to decide if and when they can make this happen in their classroom. If the teacher is unable to prevent students from facing each other in class, for whatever reason, then students will need to wear masks. This may be the case during certain types of learning activities when students are working collaboratively in groups or it may be due to the number of students in the classroom given the size and shape of the classroom and the placement of student desks. As such, the amount of time students wear masks in classrooms will look different from classroom to classroom and school to school across Wild Rose School Division and the entire province.

Please also keep in mind that we are still in the very beginning stages of learning to implement these guidelines. This is new to both staff and students. At this time, we have some staff and students that are more comfortable with removing masks in the classroom and others that are not. Some have preexisting conditions that make them more susceptible to COVID-19 and others do not. It is our goal to make our classrooms welcoming, respectful and safe learning environments for all. We ask for your patience and understanding as we do our best to figure this out.


I'm just wondering for the online learning when we will be contacted, and for us that are wanting or needing chrome books from the school to borrow for the online learning when can we arrange for pick up.
Our Teacher Directed At Home Learning teachers have been chosen and are currently in preparation for the start of the program. They will be making phone calls to parents and students starting on Friday, September 4.

Please contact the school your child is currently registered with to see if it is possible to borrow a Chromebook.
I was just wondering what the reasoning is behind not allowing the students in the high school to have lockers? If they are being required to wear masks at all times, why couldn't they have a locker?
Government guidelines recommend restricting or staggering locker use as a possible strategy for schools in order to minimize crowding and maximize physical distancing in hallways. This is a school based decision based on the number of lockers they have, their locations and their arrangement. For example, in some schools the lockers are stacked one on top of the other making it very difficult to avoid crowding. In other schools the lockers are more spread out or the school may have a very low utilization rate such that many of the lockers are not needing to be used. These differences will result in some schools allowing continued locker use as before, while others may create staggered times that allow only some students access to their lockers at any given time or, in some cases, the removal of locker use altogether. We have also been encouraged to layer multiple strategies where practical. So while it is true that masks would offer some protection to students during crowded hallway movement, in schools that are very full and where lockers are clumped together, restricting locker use is an extra layer of protection that may be needed.
How will the wrsb do teacher assisted at home learning for those that do not have internet or poor internet signal.
At-home learning will be a challenge for those students that do not have a good internet connection. At a minimum, you will need access to email where assignments can be sent to you, printed, completed at home and then scanned and sent back to the teacher via email so that they can be assessed. In addition, much of the teacher instruction will be delivered via online video calls, which also requires the student to have a good internet connection. We have assigned 6.5 teachers to all of the at-home students. These teachers are located all across our school division. This means that the teacher assigned to teaching all of the grade 1 & 2 at-home students will be connecting with students all across the Division, even though they themselves are located at one specific school in the Division. The 2020-21 at-home choice is much different that the at-home learning that took place from March to June this past school year. That was considered an emergency situation where all students were being taught by the same teacher they had in their school and teachers were required to teach only the essential outcomes. The current 2020-21 at-home learning program has been set up such that the teachers in your child's school are not available to teach the at-home students from their school because they have a regular class of students to teach who have returned to school. In addition, the government is requiring teachers of the at-home students to teach all of the outcomes and not just the essential outcomes. An at-home delivery model based on the physical exchange of paper will not be possible for us.
For low-income families or individuals with disabilities, please see the following link for details regarding internet support being offered by Telus:

https://www.telus.com/en/about/company-overview/community-investment/how-we-give/cause-campaigns/internet-for-good
Why are our kids still being forced to wear masks in class when the guidelines are clear that they do not have to when seated facing the same direction?
The wearing of masks in class is a teacher decision based on the teacher being able to ensure the following requirements from the Chief Medical Officer of Alberta are being met:
(1) the students are seated at desks or tables in a manner that prevents students from facing each other, and
(2) the student desks and tables are arranged to provide the greatest possible physical distance between students.
We are continuing to have discussions with our school administrators on this topic.