Board Highlights - December 18, 2018
December 20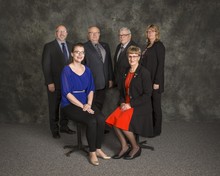 Board Highlights - December 18, 2018
MLA Mark Smith
The Board of Trustees and Senior Leadership Team had a candid conversation with MLA, Mark Smith about his party's policies as it pertains to education in Alberta.  The discussion included topics related to funding, efficiencies, new curriculum, transportation, GSA's and inclusive education.
2019-2020 School Calendar
The Board of Trustees approved the 2019-2020 Draft WRSD Staff Calendar in principle.  The Deputy Superintendent will gather feedback before requesting final approval.

Wellness Survey
The wellness committee met and decided that they would do a survey for the entire WRSD employee group.  The Board of Trustees approved the survey and supported the committee in sending it out to all employees to aid them in the improvement of staff wellness.
Pan-Canadian Assessment Program 2019
Thought Leaders forum on Environmental and Energy Education
Numeracy & Math Framework
Alberta Healthy School Community Wellness Fund
Indigenous Languages in Education Grant