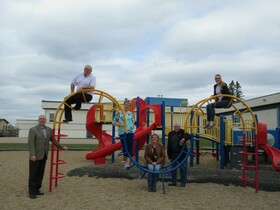 2020-2021 Accountability Reports
The Director of Human Resources shared the highlights from his Personnel Accountability Report, and the Director of Transportation reviewed her Transportation Accountability Report.

Draft Letters to AHS and UCP Government
The Board reviewed a joint letter that will be sent from Wild Rose School Division, Black Gold School Division, Saint Thomas Aquinas Roman Catholic Schools, and Evergreen Catholic Schools advocating for AHS to provide us with notification of positive Covid cases in our schools.  The letter also speaks to the autonomy of school boards when it comes to health matters versus educational matters.  This letter will be sent to the Ministers of Education, Health, local MLA's and the Alberta School Boards Association.

Trustee Orientation
The Board will participate in a trustee orientation in October, which will allow the new board to get to know each other, WRSD policies and procedures and provide them with lots of useful information for their next term.  Superintendent Brad Volkman acknowledged the contributions of our outgoing board members and thanked them for their service to WRSD.
Draft K-6 Curriculum Engagement, Early Literacy and Numeracy Intervention Grant, English Language Learners (ELL) Audit, Indigenous Languages in Education Update, Student Services, Corridor Schools, HW Pickup Replacement School