WRSD Announces New Director of Human Resources
March 17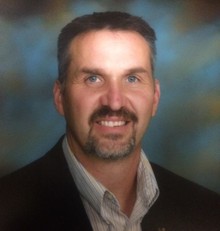 Wild Rose School Division is pleased to announce the hiring of Dave Elwood as the new Director of Human Resources.
Mr. Elwood was selected for this position due to his firm understanding of continuous professional learning and a broad range of educational and human resource experience.
"We had many excellent candidates apply for this position but Dave managed to stand out due to his experience and understanding of human resources," stated Superintendent, Brad Volkman. "I am looking forward to how his skillset and experience will help shape and grow our organization."
Mr. Elwood joins WRSD with significant leadership and human resources experience in education having worked for over twenty years in a variety of school communities. He has been in the Chinook's Edge School Division for the previous 12 years and before that worked in both Wild Rose School Division and Twin Rivers School Division. His roles have included the following:
One year as Division Principal at Chinook's Edge School Division
Seven years as Principal of École HJ Cody School
Four years as Principal of École Fox Run School
Six years as Vice-Principal of Pioneer School
Eleven years as a teacher at H.W. Pickup Jr. High School
Along with his educational experience, Mr. Elwood also has training that includes a Master of Business Administration in Executive Management from Royal Roads University and Bachelor of Education from the University of Alberta.
"I am very excited about this opportunity to rejoin the school division where I began my teaching and administrative career. It feels like a homecoming to the two communities in which where I lived, met and married my wife Sharon and began our family," stated Director of Human Resources, Dave Elwood. "I have thoroughly enjoyed my time in Chinook's Edge School Division. They empowered me with the tremendous opportunities of being a principal. During my time here I was fortunate enough to be surrounded by dedicated and caring leaders who helped me grow personally and professionally. I am looking forward to joining the leadership team in WRSD, where caring professionals are also ensuring high levels of learning for all of our students."

Dave will assume the role of Director of Human Resources on August 1, 2017.